Why Cdot Design?
Cdot Design Studio is a Boutique Design Firm based in Phoenix, AZ. As a recognized 20-year design veteran, Carrie Hupp launched Cdot Design Studio in 2011 with the core philosophies of commitment, collaboration & loyalty to her clients, colleagues, and peers. She curates a full-service design experience for local and national projects.
Our Philosophy
Cdot Design Studio strives to never do the same thing twice. We are always pushing ourselves and our clients to trust in our design process and expertise to create one-of-a-kind spaces. We value the trust we have built with repeat clients over the years and ask that new clients allow us to walk them through the design journey with ease to create an elevated, authentically pleasing space that reflects them, their life, and their surroundings.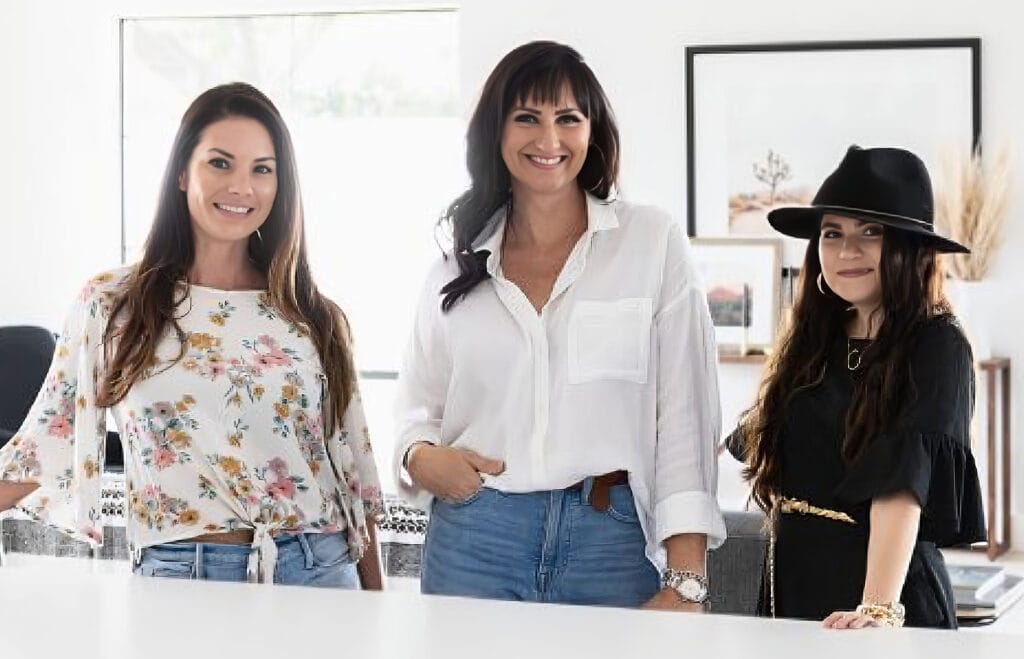 Our Studio
Our Founder and Director of Design, Carrie Hupp, launched Cdot Design Studio in 2011. We are a loyal bunch and committed to using the best trades, vendors, and craftsmen. Lucky for you, we have weeded through many over the past 20+ years and have the very best at our side. We are a Full Service Interior Design Studio with a focus in the Luxury Residential and Commercial Markets. We have a deep-rooted past in the commercial world with a focus on Workplace + Healthcare + Mixed-Use projects, and our love for the layered home environment continues to give us life year after year.
Our Team
Carrie Hupp has lived in Phoenix, AZ, since she was six, so the desert is definitely her home. Carrie attended Northern Arizona University and earned her Bachelor of Science in Interior Design and hit the ground running back to the warmth and bustle of Phoenix. Carrie began her career at a prominent design firm in Scottsdale and worked her way from Intern as a student to Senior Designer over ten years. With that wealth of knowledge and a changing market, Carrie was eager to explore more within her industry, so she spent several years digging into the commercial furniture and commercial flooring industries at the top dealerships in Arizona. In 2011, her love for design drew her back, which is when she established Cdot Design Studio.
Chelsea is a rare Arizona Native. She graduated from Arizona State University with a Bachelor of Science in Interior Design. Chelsea has experience in many areas of design, including Residential, Hospitality, International Restaurant Design, and Corporate Design. Her passion for a variety of design projects brought her to Cdot Design Studio, where she has been for 6 years. Her skilled industry program knowledge, detailed documentation processes, and her attention to detail, and organizational skills make her a huge asset at Cdot Design Studio.
Nicole is also an Arizona Native with a deeply rooted family history in the Desert. Nicole attended FIDM with a degree in Merchanding Product Development A.A. Her love for design came to fruition during her time in California, where she worked in the fashion and event planning industries. Upon her return to the desert, Nicole established a successful event-planning consulting business for several years before being introduced to Carrie through a mutual client. Nicole has been working with Cdot Design Studio for 6 years and is a key team member during the FF&E phase. Nicole is a master at creating balance and a lived-in aesthetic for our reveal-ready client experience.